"Binod" Memes are back, Flooding The Internet Again.
Recently "Binod" memes flooded the internet again. Binod is a character from the famous web series "Panchayat 2", which is the second edition of "Panchayat" that was released recently.
Binod, a poor villager who is being manipulated by Bhusan, the rival of the sarpanch (Chief of the village) to up his chances to become the new sarpanch of the village. The character is played by Ashok Pathak and it instantly became audience friendly of his stoical attitude and his way of dialogue delivery.
It all began when Sanvikaa who plays the role of Sarpanch's daughter Rinki in Panchayat, posted a picture of hers with Ashok Pathak on Instagram.
BHAGWAN KE BAAD KOI SAB KUCH DEKH RAHA H TOH VOH HAI BINOD. AARAM KAR LO.. AANKEIN DUKH GYI HONGI @ASHOKPATHAKT HUMARA APNA HUMAN CCTV.
This post invited witty responses from netizens, wrapped around the creativity and original dialouges form the show.
-the most famous being "Dekh rha h na Binod…" – " R`you seeing this Binod…" which Bhusan says to Binod during a verbal clash with the protagonist of the show Abhisek Sir, played by Jitender Kumar.
So far the post has received 60K likes and 1400 comments which are none short of creativity and humor.
Here take a look at some memes from Twitter.
Binod is not viral for the first time. Before this, it became viral in India in August 2020. When a YouTube channel Slayy Point uploaded a video called "Why Indian Comments Section is Garbage (BINOD)". In the video, the creators Abhyudaya Mohan and Gautami Kawale made fun of a user who had written a comment saying only "Binod", which was subsequently liked by seven users.
This became viral on the internet and a default reply for literally everything. People started spamming and using the term in social media posts and comments and soon turned into memes.
Paytm, Twitter, Mumbai Police, Amazon Prime Video, Netflix, Tinder, Airtel, Disney+ Hotstar, and Swiggy also posted Binod memes on their official accounts.
Some memes from the previous Binod trend…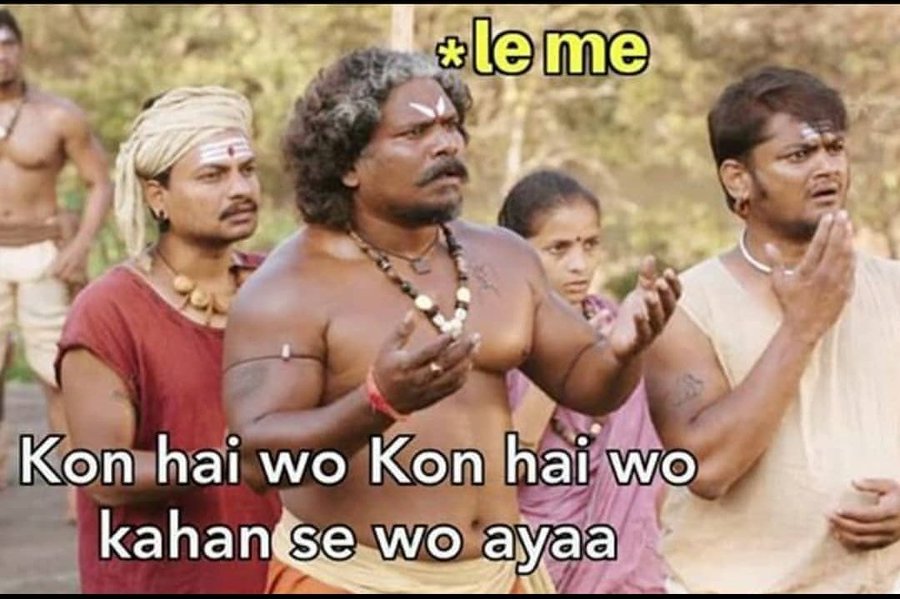 READ MORE – 16 Times When People Knew How To Wear A Tattoo
READ MORE – 15 Times Common Sense Failed Humanity
READ MORE – People Having "The Bad Day" Of Their Life – They Didn't See It Coming